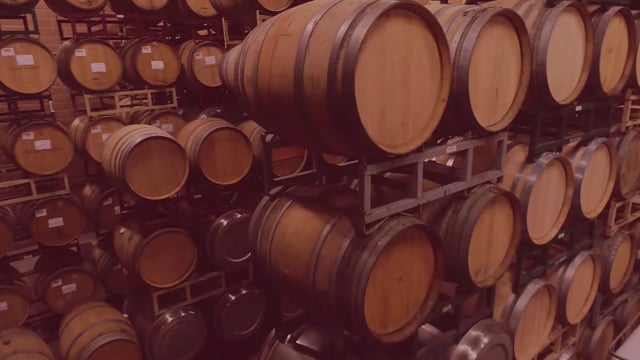 Handcrafted, limited-production Napa Valley wines benefiting Tri Delta's Foundation
Fall
Release
INTRODUCING OUR FALL 2023 RELEASE VARIETALS AND LABELS

Kind
2019 Red Wine – Napa Valley

The third in the Brave, Bold and Kind series, our exquisite Kind red blend reminds us that it takes the actions of brave, bold women for kindness to prevail. Rooted in the principle of being "kind alike to all," every sip is a celebration of our Founders and the legacy of kindness they created for our sisterhood.

We introduce you to Kind. This 2019 red wine is an artful red blend created by winemaker Todd Heth. This wine exhibits dark blackberry, Bing cherry and plum notes perfectly into layers of coffee and tobacco. The finish is dry with long-lasting berry fruit. With silky but firm tannins, Kind is enjoyable now but has the ability to age well in the cellar.
$95 / Bottle

Pearl – The Legends Series
2020 Chardonnay – Russian River Valley

The great beauty and value of Tri Delta's Pearl represents the transformative journey of our members. Just as a pearl emerges from a humble grain of sand, this wine reveals its true essence over time.

We introduce you to Pearl. This Chardonnay is a real gem. Hailing from the cool and foggy climate of the Russian River Valley in Sonoma County, this beautiful medium-bodied wine was grown slowly to build intense flavors over time. This wine was aged in French oak and displays a beautiful balance of fruit, oak and liveliness on the palate and exhibits lush mango and toasted almond. Balanced fruit with tart acidity makes this wine a classic example of a premium Russian River Chardonnay.
$56 / Bottle
Spring
Release
INTRODUCING OUR SPRING 2023 RELEASE VARIETALS AND LABELS

Brave
2019 Cabernet Sauvignon – Napa Valley

Reflecting the courage and conviction of our Founders, this wine embodies our fearless determination to stand up for what we believe in, overcome our fears and meet challenges head on with support from our sisters. The rich flavor of the Cabernet Sauvignon grapes reminds us of the richness of friendship and the strength and resilience it breeds over a lifetime. 

We introduce you to Brave. Our flagship Napa Valley Cabernet Sauvignon is a classic representation of the appellation's preeminent varietal. Notes of black cherry, blackberry and plum are complemented by hits of toasted oak, dried currant and baking spice. Fine-grained tannins and ample brightness on the palate give way to a polished mouthfeel and exceptionally long finish.
$95 / Bottle

Poseidon God of the Sea
2020 Pinot Noir – Santa Barbara County

According to legend, Poseidon is the god of the sea and one of the three powerful rulers of the universe. The story of Poseidon has special meaning to Tri Deltas. This wine, bearing his mythical image, reminds us of our individual power and the lifelong journey of growth enabled by our membership in Tri Delta.

Our Pinot Noir from Santa Barbara County experiences a lengthy and cool growing season that is similar to the climate of the Burgundy region of east-central France. Unlike Burgundy, our Pinot Noir experiences dense fog that rolls in off the Pacific Ocean, contributing to the ideal climate for Pinot Noir and offering just enough moisture to be beneficial without lingering too long.

We introduce you to Poseidon – God of the Sea. This Pinot Noir has aromas of cherries, raspberries, blackberries and brown sugar with notes of baking spices. On the palate, the wine opens with bright, fruit flavors of strawberries, leading to a round mouthfeel on the mid-palate and soft, velvety tannins on a long, elegant finish.
$58 / Bottle

Pansy – The Legends Series
2020 Cuvée Blanc – Napa Valley

The second release of our Legends Series, Pansy features the beloved symbol of alumnae membership in Tri Delta and reminds us of the gift of lifelong friendship. The pansy itself represents beauty and balance, making this varietal a perfect wine to celebrate with sisters and friends.

We introduce you to Pansy – The Legends Series. This elegant white wine blend is alluring and complex, with a sensuous offering of tropical fruits, white flowers and subtle spice. The nose is like a bouquet of flowers and jumps from the glass with ripe lemon, white peach and orange blossom followed by notes of toast and white pepper. On the tongue, lemon bursts forward with pineapple and other tropical fruit, with undertones of vanilla. The finish is bright and zingy and mellows with vanilla and subtle spices in its length.
$44 / Bottle